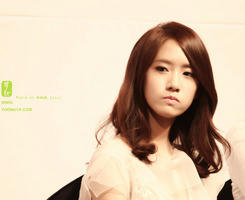 Olympic champion single sculler Mahe Drysdale's hopes of a fourth Henley title have been scuttled by Azerbaijan rower Aleksander Aleksandrov in the first round of the Diamond Challenge Sculls.
Aleksandrov, who finished fifth at the London Olympics, clocked 7min 41sec in beating Drysdale by 4-1/2 lengths at the Royal Henley Regatta
ip networking HK
.
Henley is raced over a 2112m course and uses a knock-out formula rather than the traditional six-lane race
phone cover cases
.
Drysdale is working his way back to rowing fitness after an extended post-Olympic break, which included contesting the gruelling multi-discipline Coast-to-Coast in February and the Port Macquarie Ironman in May
beauty wigs
.
He was also conquered Africa's highest mountain, the 5895m Mt Kilimanjaro, as part of a New Zealand charity fundraising expedition late last month.
Drysdale was disappointed but not surprised with his result.
"I hate losing but I am actually quite pleased with the standard I am at now. This sport is so hard it would be crazy to come back with only a month's training and beat the top guys," he said.
Drysdale's first race back was last week at the Holland Beker regatta in Amsterdam, where he finished third.
Kiwi rower Joseph Sullivan, who combined with Nathan Cohen to win Olympic gold last year in the double sculls, was also knocked out of the Henley singles, falling by five lengths to Slovenia's Luka Spik.
There was better news in the men's pair for New Zealand, as Hamish Bond and Eric Murray continued their world domination with an easy 7min 28sec win over Britons Matthew Bedford and Wilf Kimberley.
Emma Twigg had to work hard for her three-quarter length win over South African Ursula Grobler, clocking 8min 35sec to progress through to the next round.
PR